Inflight Menu > Frequently Asked Questions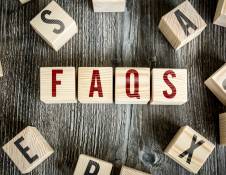 Are you open 24/7?
Yes, our Client Services team and kitchens are available 24 hours a day, 7 days a week.
May I make up my own menu or make changes in your menus?
Absolutely! We love to help you create a special menu for your VIPs and guests. All of the menus on this website are completely customizeable, you are welcome to make any additions or changes you prefer.
Can you provide for vegetarian and special dietary needs?
We have wide variety of vegetarian, vegan and other menu items for special needs. Please ask when calling in, we will discuss your dietary needs and suggest a menu that will be suitable for your guests. Please also tell us if we need to consider food allergies.
Do you offer Halal options?
Yes. We are Halal Certified and would be glad to accomodate these menu requests as well as proof of certification.
Are you able to provide full de-planing service?
Yes. We can provide full de-planing services including international trash support according to national and local standards.
Do you offer high loader / large cabin aircraft service?
We most certainly do! We can service your large cabin aircraft with our high loader if needed. We have received accolades from VIPs and worldwide dignitaries visiting the Washington DC area in their wide-bodied aircraft.