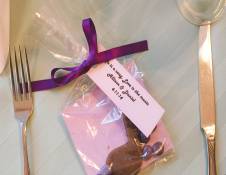 HORS D´OEUVRES
Vegetable Tray – Fresh Broccoli, Carrots, Celery, Cherry Tomatoes, Cucumbers and Cauliflower. Served with Ranch Dip, French Onion Dip, Bleu Cheese Dip or Hummus.
Imported Cheese and Cracker Tray – An assortment of hard and soft Cheeses. Served with Gourmet Crackers.
SALAD
Garden Salad – Mixed Greens with Carrots, Cucumbers, Pepperoncini, Green Olives,Kalamata Olives, Artichokes, small Mozzarella Balls and Cherry Tomatoes. Served withBalsamic Vinaigrette.
BREAD BASKET
Merone´s Dinner Rolls, Rosemary Rolls, Olive Rolls, Whole Wheat Rolls, Baguettes, SourDough and Ciabatta Bread.
ENTRÉE
Mesquite Smoked Black Pepper Crusted Flank Steak – Served with Grilled Vegetable Medley and Potatoes au Gratin.
Eggplant Rotini – Ricotta Cheese, Olives and Roasted Red Peppers inside Eggplant Slices topped with Marinara Sauce and Melted Cheese served with Herbed Olive Oil or Butter.
INCLUDES COFFEE & TEA SERVICE