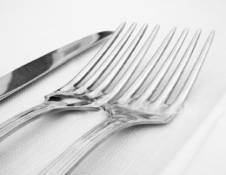 FULL SERVICE EVENTS
We are a full-service caterer. We are pleased to work with you on customized menus to suite your needs. Please feel free to inquire about any menu item that is not in our brochure.
ORDERING
We appreciate at least 48 hours advanced notice for all catering jobs. We do our best to accommodate last minute orders. If an order is placed with less than 24 hours there will be an additional charge.
SET-UP AND DELIVERY
Merone's catering delivers to the Virginia, Maryland and Washington, DC areas. Orders including chafing dishes or equipment pickups will be charged an additional fee of $20.00 for delivery and $20.00 for pickup. Prices vary depending on location.
CANCELLATION POLICY
Merone's Catering requires all cancellations to reach us either via email or in written form no later than 10am one business day prior to your event. Orders cancelled less than 24hours prior will be subject to 100% payment charged to the client, including events cancelled due to inclement weather.
BILLING
We accept Cash, Checks and all major credit cards. Corporate accounts are available only with prior credit application and approval by the corporation. All corporate account must keep a valid credit card on file at all times.
PAYMENT
All events are to be paid in full in advance of delivery, unless prior credit has been setup. Ask our catering specialist for details.
EQUIPMENT
All Corporate orders will be presented on black disposable serving platters. If requested, Ceramic platters can be provided at an additional cost. We can also provide chafing dishes, linens, china, glasses, silverware, tables, and chairs as requested. Ask our catering specialist for details.